#TheWhiteTiger
The White Tiger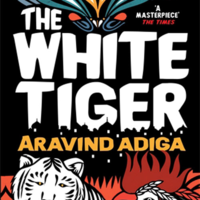 The White Tiger is the debut novel by Indian author Aravind Adiga. It was first published in 2008 and won the 40th Man Booker Prize in the same year. The novel provides a darkly humorous perspective of India's class struggle in a globalized world as Read More..
Ratings
Likes
1
Reviews

3
Reviews of The White Tiger
No reviews available for
#TheWhiteTiger
, Do you know
The White Tiger
?, Please add your review and spread the good things.
I totally loved this book, the plot, the pace, the storytelling, the descriptions - everything. Adiga has produced a remarkable book, engaging and thought-provoking, and while it entertains it also leaves with you squirming in uneasiness. Highly recommended.
It has taken a while to get this book into my hands, because I thought it would be very Boring and depressing, like so many other Indian-authored books tend to be. But once I read it, I said myself "Wow", Am I glad it did. Yes, this is the story of a man born into the halwai caste/profession, into a desperate poverty env, in the undeveloped/underdeveloped backstage of the great Indian State, which Adiga in the book calls the Darkness. Balram, for that is his name, brought up by his nagging and cruel aunt, is pulled out of school very early like his siblings, and put to work. He is ambitious though and manages to work his way up, slowly but confidently, using all the opportunities wisely and quelling the innate desire (as he puts it) to be trod upon.The entire book is in the first person, told from Balram's point of view. And what a point of view it is!! At times acidic, and at others almost mellow, Adiga gives voice to his finely textured character with very great skills and candors. Balram is a veritable "angry young man"but describes his situations in a witty, sardonic, sometimes steel-edged sarcasm.Adiga's story gets down to what I would call the brass tacks, since it describes outright what most books only hint at - the frustration, despair and demeaning nature of poverty, the dual nature of India's society, and the deplorable lack of law and order and justice for India's unwashed masses. In the midst of the swirling blackness, Balram rails and fights against the powers that strive to keep him down. He definitely isn't like all of his peers :).
2 Likes
DisLike
MORE INFO
This #hashtag is not ranked yet.