#ThePassage-PalmerNovel
The Passage (Palmer novel)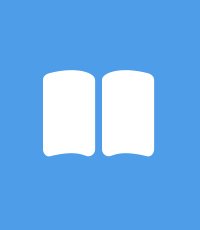 The Passage (1930) is a novel by Australian author Vance Palmer. It won the ALS Gold Medal for Best Novel in 1930.
Ratings
Likes
1
Reviews

1
Reviews of The Passage (Palmer novel)
No reviews available for
#ThePassage-PalmerNovel
, Do you know
The Passage (Palmer novel)
?, Please add your review and spread the good things.
Palmer's masterly translation of the workings of a human mind into prose.
Vance Palmer's first novel, The Passage, makes part of the series of novels that have set the trend to the 20th century Australian fiction and is as such an emblematic book. It is essentially a family saga canvassing the fortunes of a single generation, but the narrative technique used to develop the plot transcends the requirements of the genre by introducing literary practices and psychological insights espoused by the followers of modernism in Europe and America between the two World Wars. The novel champions individuality while celebrating, at the same time, family ties and community cohesion. It makes philosophical and aesthetic statements that challenge some of the fundamental values held dear by industrial societies. Those statements are delegated to the three protagonists - the two brothers, one introverted and the other extraverted, and to their mother, with the other characters completing the picture. Like all of Palmer's novels, The Passage is set in a small community, this time in a fishermen's village, and it focuses on the interdependence of people and their environment. The character, who by his natural disposition has accomplished the fullest harmony with the rural landscape, has the greatest spiritual and physical strength. It is in the opening scene of the novel, a typical stream-of-consciousness situation, that the impact the sea and the land have on Lew's mind is outlined, laying down stylistic principles of the author's expression.The Passage is neither a horror nor a mystery. It remains a modern novel because its structure and its style reflect the complex mental processes of individuation going on in human beings and because it points a way out for anxieties imposed on wo/man by his/her dissociation from the actual environment. Its chief source of plausibility is its vision of happiness couched in a non-naturalistic form.
1 Like
DisLike
MORE INFO
This #hashtag is not ranked yet.