#HarryPotterAndTheHalf-BloodPrince-film
Harry Potter and the Half-Blood Prince (film)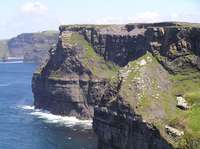 Harry Potter and the Half-Blood Prince is a 2009 British-American fantasy film directed by David Yates and distributed by Warner Bros. Pictures. It is based on the novel of the same name by J. K. Rowling. The film, which is the sixth instalment in Read More..
Ratings
Likes
1
Reviews

1
Reviews of Harry Potter and the Half-Blood Prince (film)
Two years of a faithful wait for the movie made me as happy as Harry was on his 1st visit to Hogsmeade when I took delivery of the tickets to watch Harry Potter and the Half Blood Prince at a multiplex with one of my close friends…also an ardent Potter series fan! Right from the 3rd movie the scriptwriters had taught us fans to get used to them twisting the original tale and doing away with parts of the story that we considered significant…but inspite of the warning David Yates' HP 6 left me broken hearted as I found yet again that this was a director who made a story of his own…my rant about the movie goes thus :For all ye Muggles who think 'its jus a movie' :Harry Potter is a teen wizard (yes he can do magic n stuff) who has returned to his school with best friends Ron and Hermione for his 6th year. His headmaster Dumbledore takes him through preparations to face and ultimately destroy the baddie Voldermort who in the past killed Harry's parents. It's a story of revenge that has a good dose of friendship and in the case of this movie a lotta adolescent love. The visual effects are mindblowing and the movie boasts of a cast comprising some of Britain's most talented actors.On the whole…it was nothing like the heaven of magic that the 1st two movies created…but still we got to see a couple of characters we love on screen…and with the special effects it wasn't hard to sit through the movie. But the magic was missing...ironically yes...there were wands, broomsticks, spells, hexes, jinxes and even a singing phoenix but the magic of the entire concept was missing! And the fact that the 7th movie lies in the hands of David Yates only makes me wish that I make myself ready to face a similar experience yet again next year!
1 Like
DisLike
MORE INFO
This #hashtag is not ranked yet.